A short history of Kardinaal Mercierplein
Constructed in 1837-1839, Kardinaal Mercierplein was designed to connect the city centre with the newly-built railway station. The square was first named Egmontplaats after the opulent mansion Hof van Egmont, which was demolished to make way for the square. In 1918 the square was renamed Kardinaal Mercierplein in honour of Désiré-Joseph Mercier, archbishop of Mechelen.
Kardinaal Mercierplein boasts magnificent neo-classical buildings dating from the 1840s. In the middle of the square were two toll houses where the toll collectors had their offices. Up until 1860, on entering and leaving the walled city, you had to pay a toll at the city gates (or in the place where they once stood). Those levies accounted for half of the city's revenue.
The administrative buildings occupied by the customs and excise officers on Kardinaal Mercierplein were veritable showpieces. Given their location between the railway station and the Grote Markt, they constituted the main gateway to the city. They were eight metres high,15 meters wide and had several different entry points.
Once the toll was abolished in 1860, it was not long before most toll houses disappeared from the cityscape. The one on Kardinaal Mercierplein survived until 1961 when the ring road around Mechelen was widened.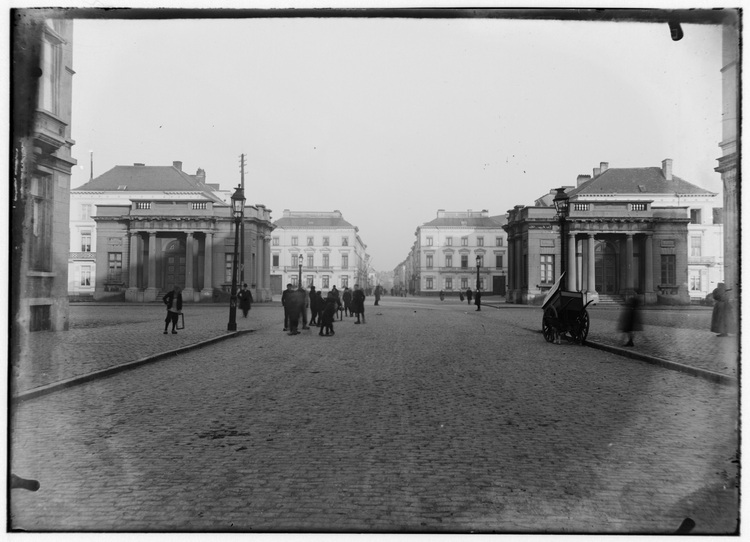 Kardinaal Mercierplein from Hendrik Consciencestraat. © www.regionalebeeldbank.be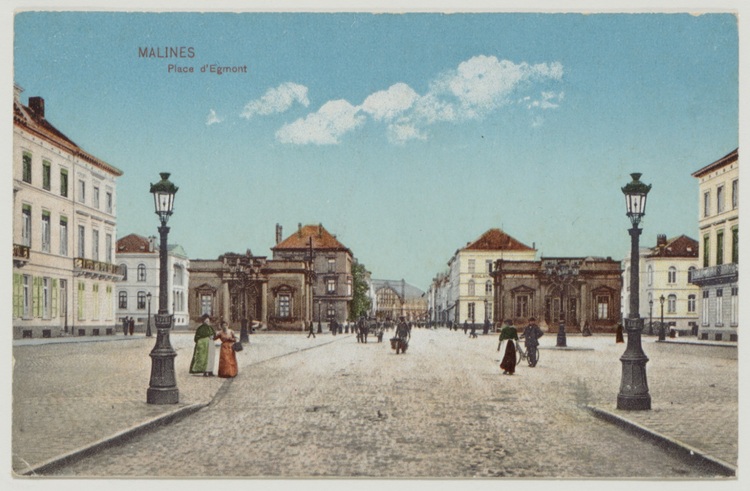 Kardinaal Mercierplein from Graaf van Egmontstraat, showing the two toll houses and, in the background, the station. © www.regionalebeeldbank.be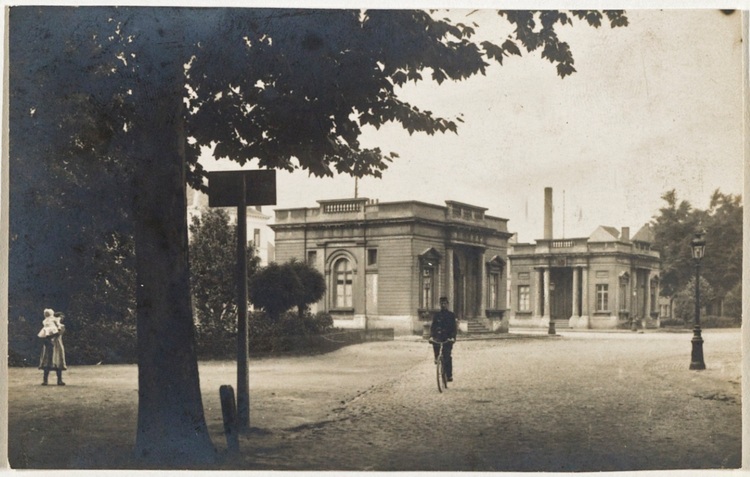 The two toll houses on Kardinaal Mercierplein seen from Schuttersvest, pre-1914 © www.regionalebeeldbank.be