At the foot of St Rumbold's Tower is the wonderfully easy-going and relaxed Wollemarkt, or Wool Market. It boasts numerous excellent restaurants and the many bars make it the perfect place to sample local beers as you sit and watch th e passers-by or inspect the outside of the Archiepiscopal Palace.

Occasionally a carillon concert will chip in too!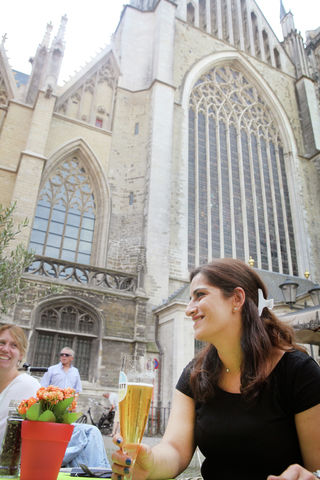 Comfort
Access
Fully accessible by wheelchair.
The ground surface consists mainly of flat cobblestones.
Contact
T +32 (0)15 29 76 54
E visit@mechelen.be
Location
Wollemarkt, 2800 Mechelen