TOUR: Mechelen sends you on your way
This tour consists of two walks for you and your parents. If Mechelen is completely new to you, the first walk 'Albatross To Zebra' takes you to its very heart, accompanied by a colourful collection of animals. If you know Mechelen inside out, then go straight to the second walk 'Off With Wet Feet', a hike along the banks of the Dyle. With the river as your tour guide, it will take you along Mechelen's water's edge. It's up to you whether you prefer to walk along the Dyle or explore the centre.
It's best to allow a whole morning or afternoon for each walk. Of course, you don't need to spend as long at each stop, and you can also skip tasks. The walk is as long or as short as you make it!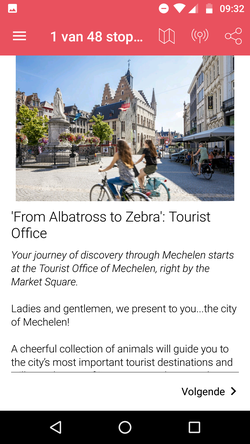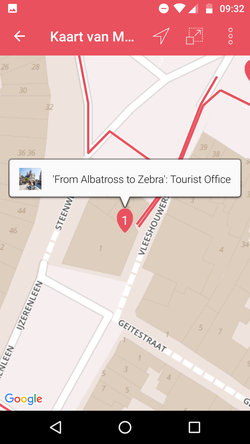 Practical information:
Available in five languages: English, Dutch, French, German, and Spanish.
iPhone, iPad and Android smartphones and tablets.
Free