Mechelen Murals put a spring in your step!
In 2015 former city artist Gijs Vanhee launched the Mechelen Murals –'Mechelen Muurt' - street art project. Artists from home and abroad were invited to leave their mark on buildings with paintbrush and spray can in a bid to inject new life into forgotten corners of the city.
So far there have been two stages to Mechelen Muurt. In 2014 and 2015 the city welcomed big names from the world of street art, including Smates and Mark Goss. Argentinean graffiti artist Milu Correch set to work on a 12-meter-high wall in Langhestraat with her take on Alice in Wonderland, while the distinctive recycled art of Stefaan De Croock, alias Strook, draws you into the shadow of the church of Onze-Lieve-Vrouw-over-de-Dijle. Gijs Vanhee himself rounded off the first part of Mechelen Muurt. His contribution, 'The Gift', symbolizes the message behind the project: return the street to the people who live there by adding a touch of colour to cold, bare walls.
Launched last year, the second stage takes the project a step further, extending it from the city centre to the surrounding villages. Under the curatorship of Gijs Vanhee, this time in collaboration with Jonas Tuch, ten walls have been given a new lease of life. Sozyone filled Korte Schipstraat with an explosion of colour, while El Tipo, Iota and others used the neighbourhoods outside the city centre as their canvas. The work of Tuch, Alexis Stoelen, Rita Jeltsch, and Tom and Mirte Vanderhulst has helped enliven the city for everyone and given it an extra dimension!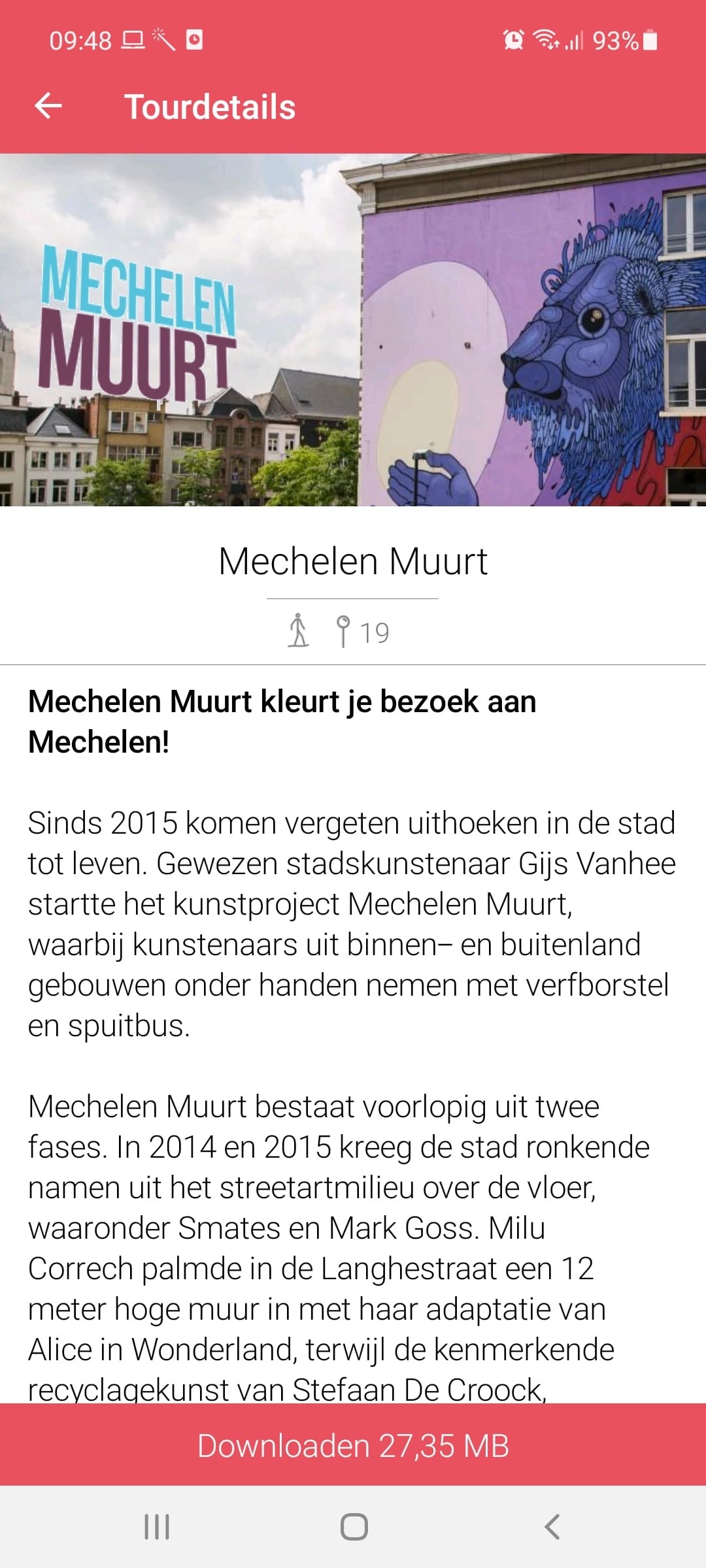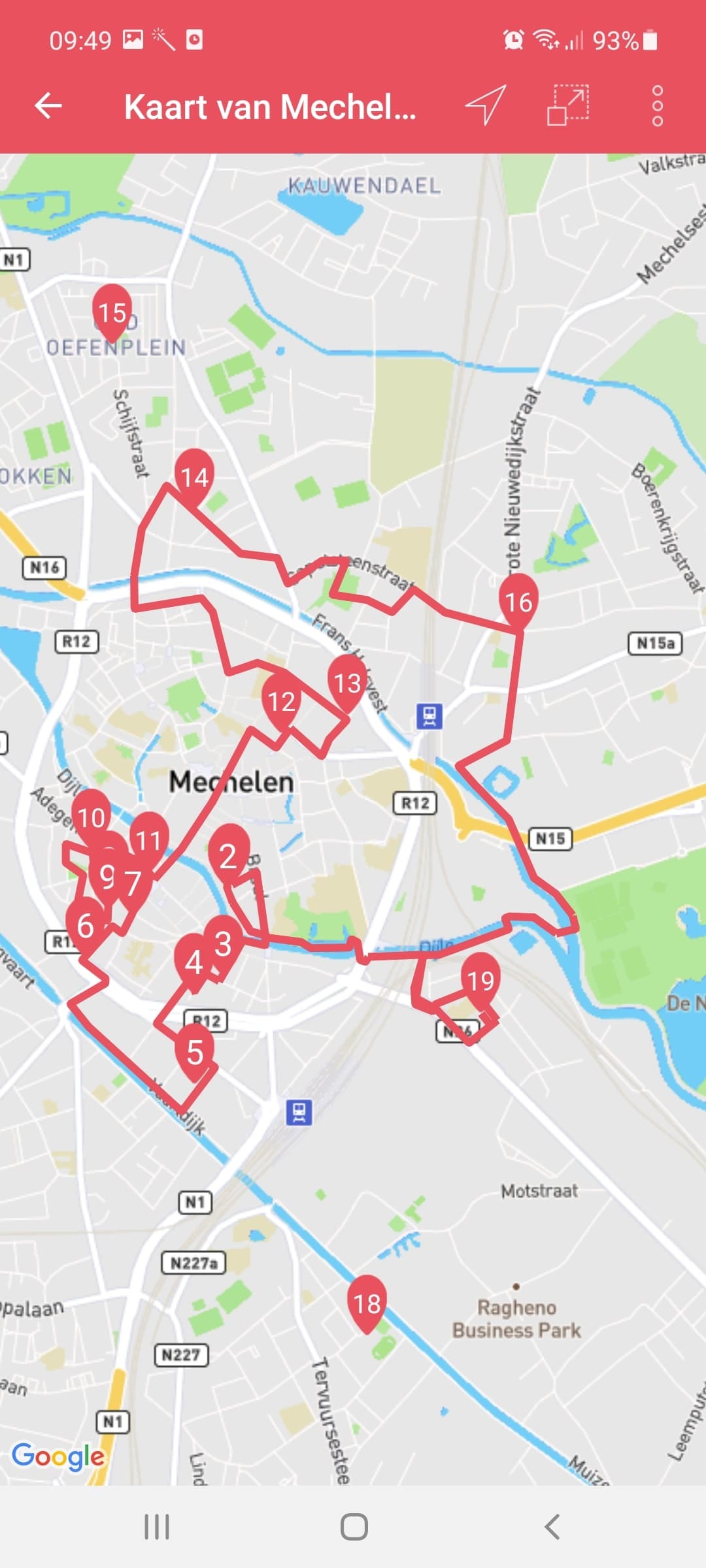 Practical information:
Available in five languages: English, Dutch, French, German, and Spanish.
iPhone, iPad and Android smartphones and tablets.
Free
Click on one of the logos below to download the Visit Mechelen app. You can download it from both the App Store and Google Play.