St Rumbold's Cathedral – where gothic meets baroque
Immerse yourself in eight centuries of history!
On your tour of Belgium's metropolitan archiepiscopal cathedral, St Rumbold's, a guide will unravel eight centuries of history. After the iconoclasm this gem of Brabantine Gothic was adorned with a wealth of baroque masterpieces.
There are the magnificent stained-glass windows, the imposing pulpit, the costly white marble communion rail and the monumental memorial stones of the archbishops, but the treasures don't stop there. You will also discover the medieval Legend of St Rumbold (a series of panels by the workshop of Colijn de Coter, one of the Flemish Primitives) and numerous paintings by leading artists like Anthony Van Dyck and Michiel Coxcie, while the escutcheons of the Burgundian chivalric Order of the Golden Fleece shed light on fifteenth-century Europe.
Visitors will receive a beautiful brochure in which the famous Mechelen sculptor Lucas Faydherbe, a pupil of Rubens, points out the highlights in the nave.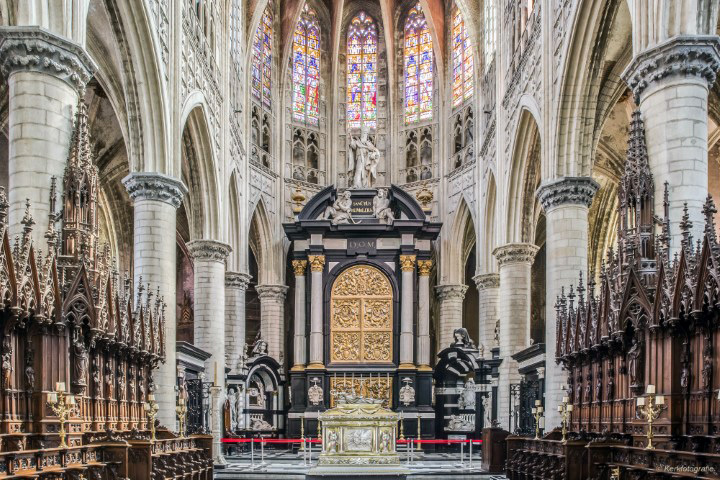 When
Daily, on request
Duration
1 h
Price
€ 90 (max. 25 participants) + € 5 pp
€ 3 reservation fee
Reservations
Groepen@mechelen.be
Book using this form