Mechelen city of churches
Mechelen has eight wonderful historic churches. During this walk, you can visit two or three of them. You can choose yourself which ones.
Attention! Most churches are only open in the afternoon and closed on mondays.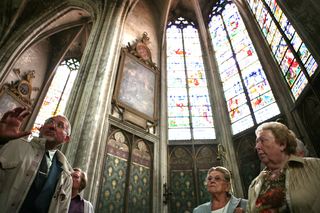 Opening hours
Groups and schools
Daily, by appointment.
Price
Groups and schools
Up to 25 people
Per guide
€ 85
Accessibility
For more information about accessibility, please contact Visit Mechelen.
Contact
T +32 15 29 76 54
E visit@mechelen.be
Reservation
Location
Starting point
Schepenhuis
Vleeshouwersstraat 6, 2800 Mechelen