Batteliek is a micro-brewery, micro-distillery and lemonade factory housed in a former church in Battel, a stone's throw from Mechelen. Alchemy and industry meet in this wondrous place where the senses are stimulated and experimental foods and drinks conjure up adventurous taste combinations.
Curious enough to get involved in the making process yourself? Then why not follow a distilling or beer brewing workshop? You can book the workshop direct with our partner.
Even if you want to do absolutely nothing, you have come to the right address, for the customer is king at Batteliek! Its open interior boasts comfy seats where you can relax and meet others, or simply find a quiet corner and gaze around in awe.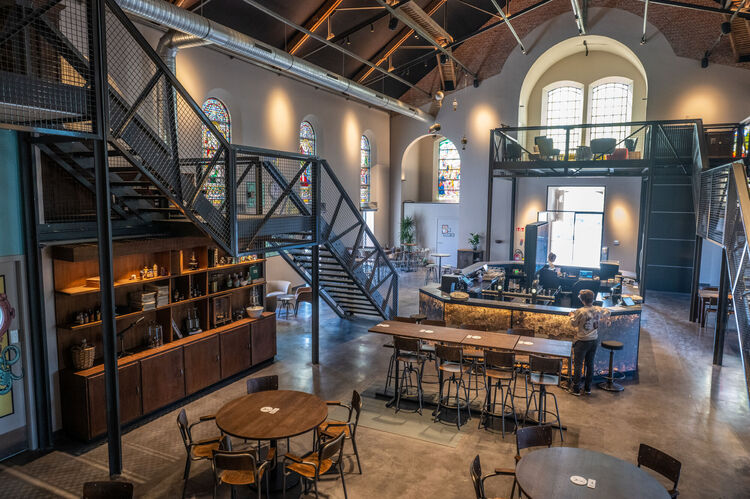 Accessibility
For more information about access, feel free to contact the venue.
Contact
E batteliek@hetanker.be
W www.batteliek.be
Location
Wolverbosstraat 42, 2800 Battel, Mechelen