Eglegem Lake, a large expanse of water, also popularly known as 'de put' or 'the pit', came into being when the E19 motorway was constructed. It is now a wonderful nature reserve where you can sail, windsurf and fish. Walking and cycling enthusiasts will be in their element too! The walk round the lake is about 3 kilometres.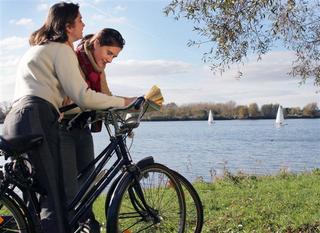 Comfort
Access
Partly accessible by wheelchair
The terrain is easily navigable.
Please note: in wet weather, parts will be muddy and unsuitable for wheelchair users.
For more information about access, feel free to contact Visit Mechelen.
Services