Circuit Walem - Heffen - Battel
All the water and villages around Mechelen make for photogenic cycling destinations, where you can unwind as you explore at your leisure. On this route there is also an opportunity to stretch your legs. For example, you might like to stroll in the shadow of Walem Fort, which was subjected to heavy shelling by the German army in the First World War.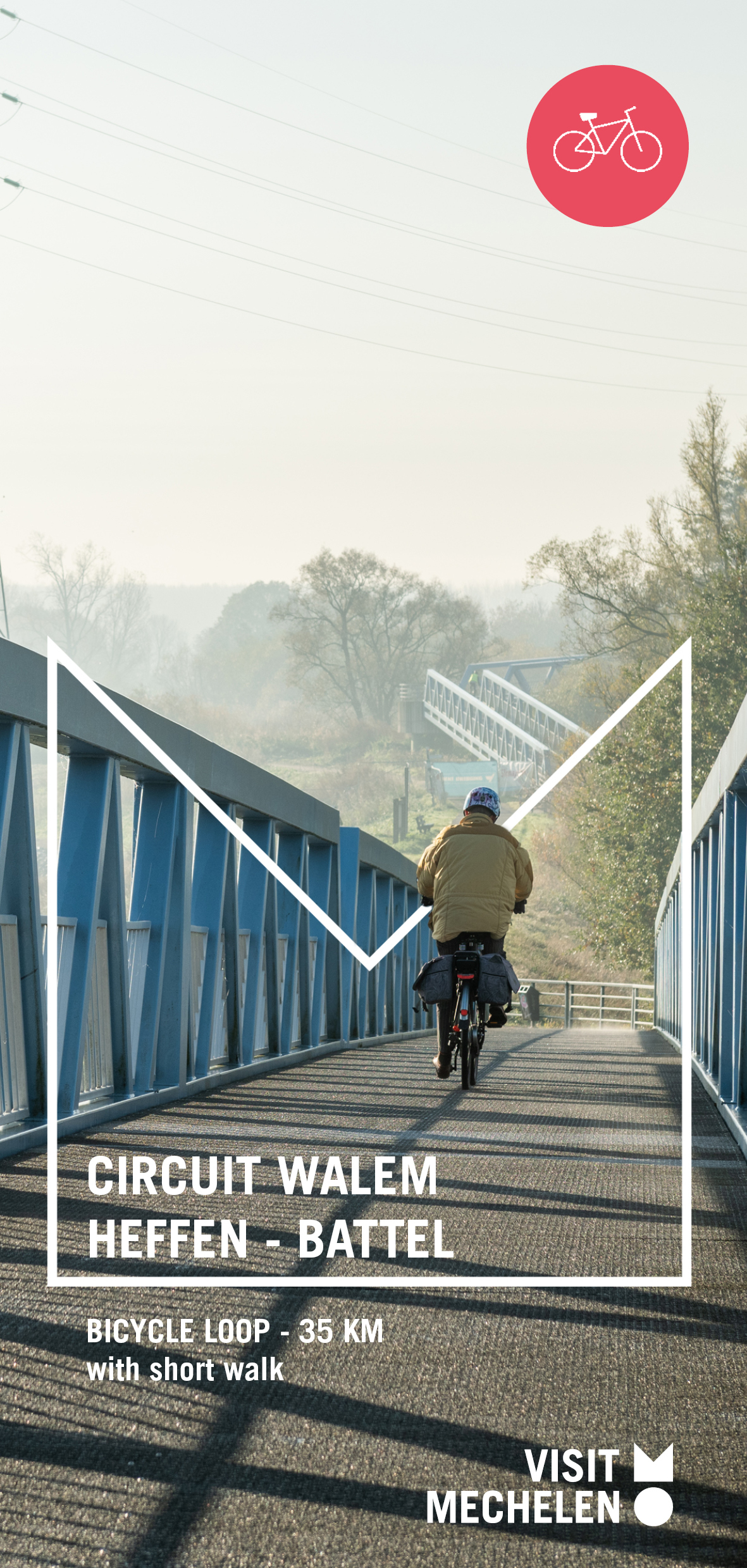 Price
Free
Comfort
Accessibility
The terrain is flat and most of the route consists of towpaths, unpaved paths and quiet roads.
Contact
T +32 15 29 76 54
E visit@mechelen.be