Tourists from Belgium and abroad are invariably favourably surprised by Mechelen, which is big on charm as well as history. There are other reasons to visit this city of art, too, including its convenient central location and the attractive river landscape around the city centre. Follow the vehicle-free towpaths and you'll be in the country in no time.
This route links Mechelen with Lier, the gateway to the Campine/Kempen region. Lier is located on the confluence of the Grote and Kleine Nete rivers. Writer Felix Timmermans described his beloved town (now dubbed "Pallieter town" after his novel of the same name) as the place "where the three winding Netes tie a silver knot." Two fascinating towns, beautiful landscapes, nature and tranquillity: this circular cycling route has it all!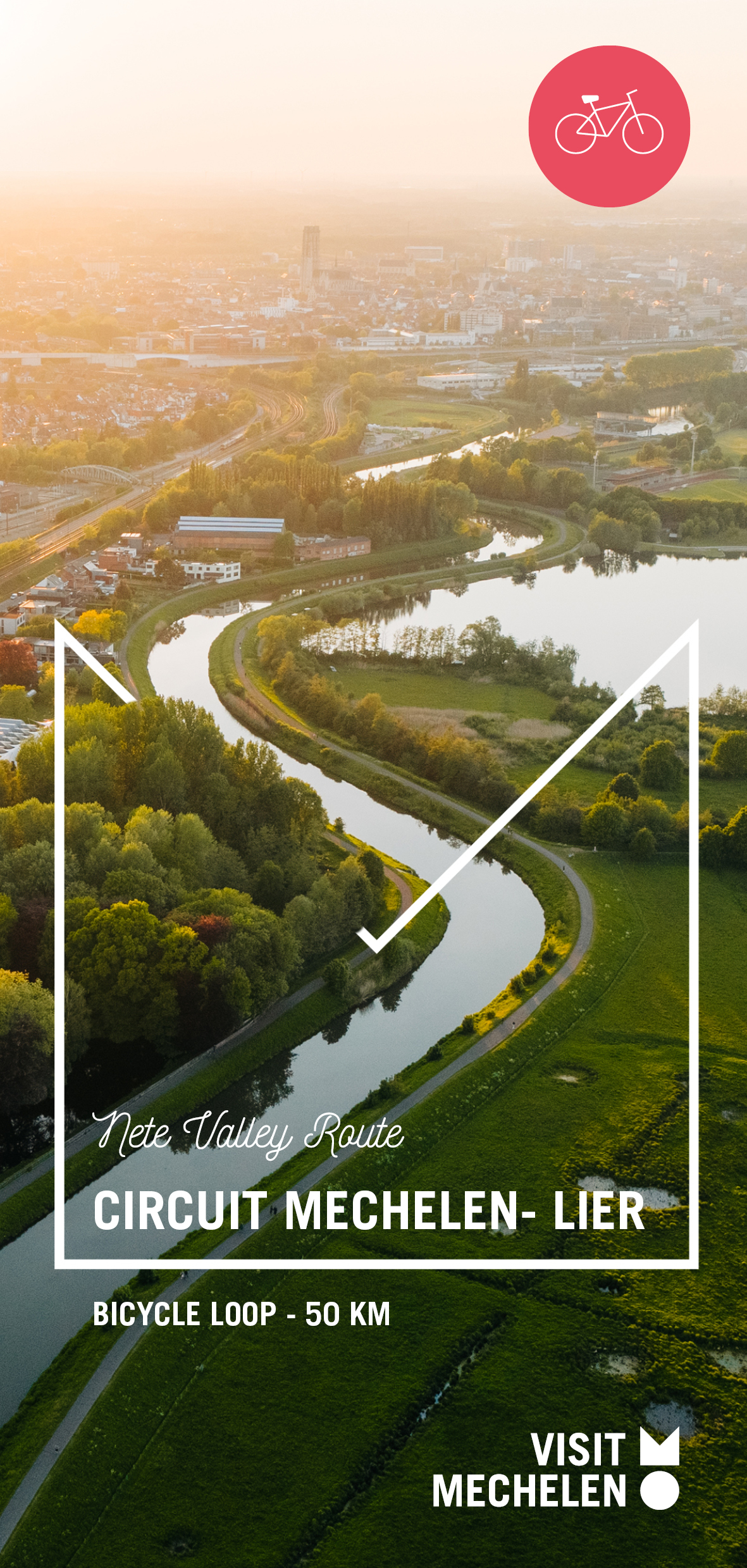 Admission
Free
Comfort
Accesibility
The terrain is flat. Approximately 28% of the route is vehicle-free.
Contact
T +32 15 29 76 54
E visit@mechelen.be