Mechelen lends itself perfectly to short bus rides. There are even special cheap fares to cover short journeys, a single ticket costing approx. €2,5. A day ticket, which allows you to use the bus as many times as you like, costs €7,5 and a 3-day pass €15.
De Lijn operates the regional and city buses. On the regional lines, buses depart approximately once an hour; on the urban lines usually every fifteen minutes. There is a reduced service at weekends and during the school holidays.
Consult the online route planner to plan your journey through Mechelen.
The Centrumpendel or Centre shuttle
Mechelen's Central Station is within walking distance of Grote Markt, but there are also plenty of shuttle buses (no. 1) that can take you to and from these locations. The Centre shuttle or "centrumpendel" leaves from platform 9 to Grote Markt. If you want to get to the station from Grote Markt, then hop on the shuttle bus in Schoenmarkt or Veemarkt.
Route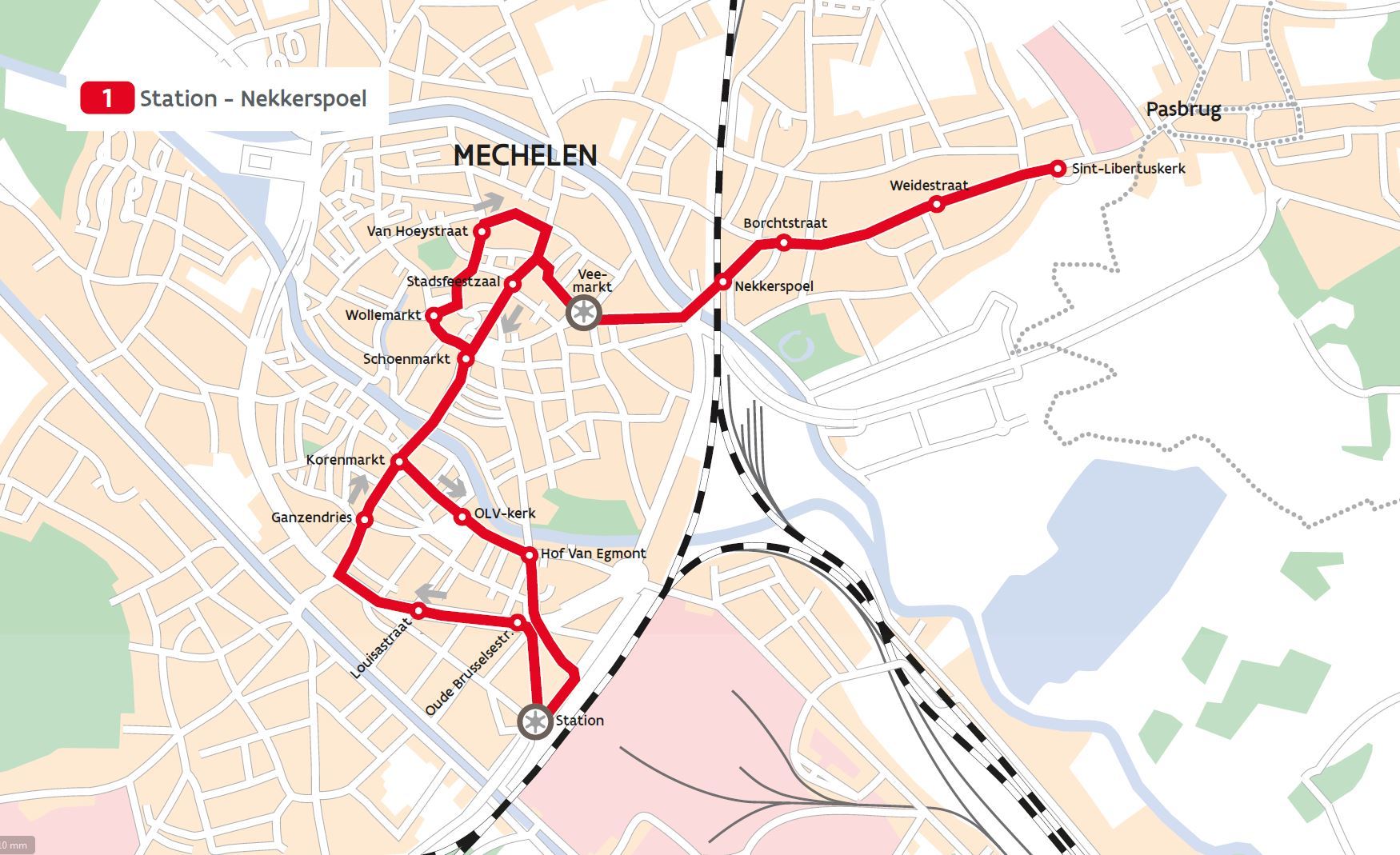 De Lijn Mechelen
Stationsstraat (NMBS-station)
2800 Mechelen
T +32 15 40 87 11
W www.delijn.be