Boat trips on the Inner Dyle
Embark for a fascinating boat trip on the Dyle, Mechelen's lifeblood! You will learn all about the sights you pass on the riverbanks and you will be fed interesting snippets of information and anecdotes about Mechelen's history as you go.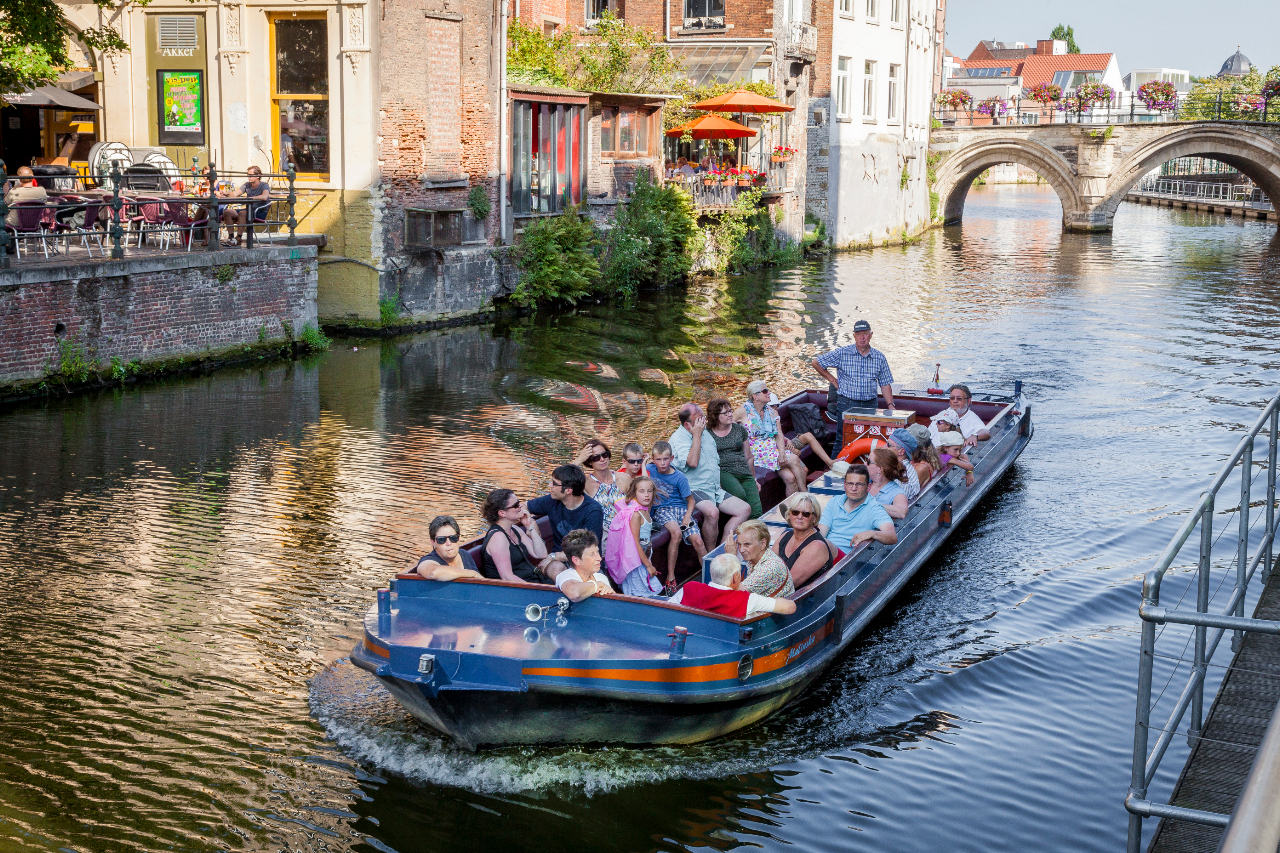 New: There is a shuttle service over the River Dyle to the Haverwerf from the Van der Valk hotel, leaving at 10.30 and 13.30 hrs on Saturdays, Sundays and public holidays from 1/5 to 26/9. You can return to the hotel from the Haverwerf at 18.20 hrs. Price: 2 euros, children travel free.
Accessibility
Individual visits
When?
from 2 March to 29 March 2020: every Saturday
from 4 April to 8 November 2020: daily from 1.30 p.m. to 5.30 p.m., with an additional round trip at 11 am from 1 May to 30 September
from November 14 to November 24 2020: every Saturday
Price
7 EUR | Adult
5 EUR | Children (4-12 years)
Free | Children (0-3 years)
Groups
Price
Min. 15 persons - max. 40 persons
6 EUR | Adult
4 EUR | Children (4-12 years)
Free | Children (0-3 years)
Contact
T + 32 478 08 51 14