Boat trips on the Inner Dyle
Embark for a fascinating boat trip on the Dyle, Mechelen's lifeblood! You will learn all about the sights you pass on the riverbanks and you will be fed interesting snippets of information and anecdotes about Mechelen's history as you go.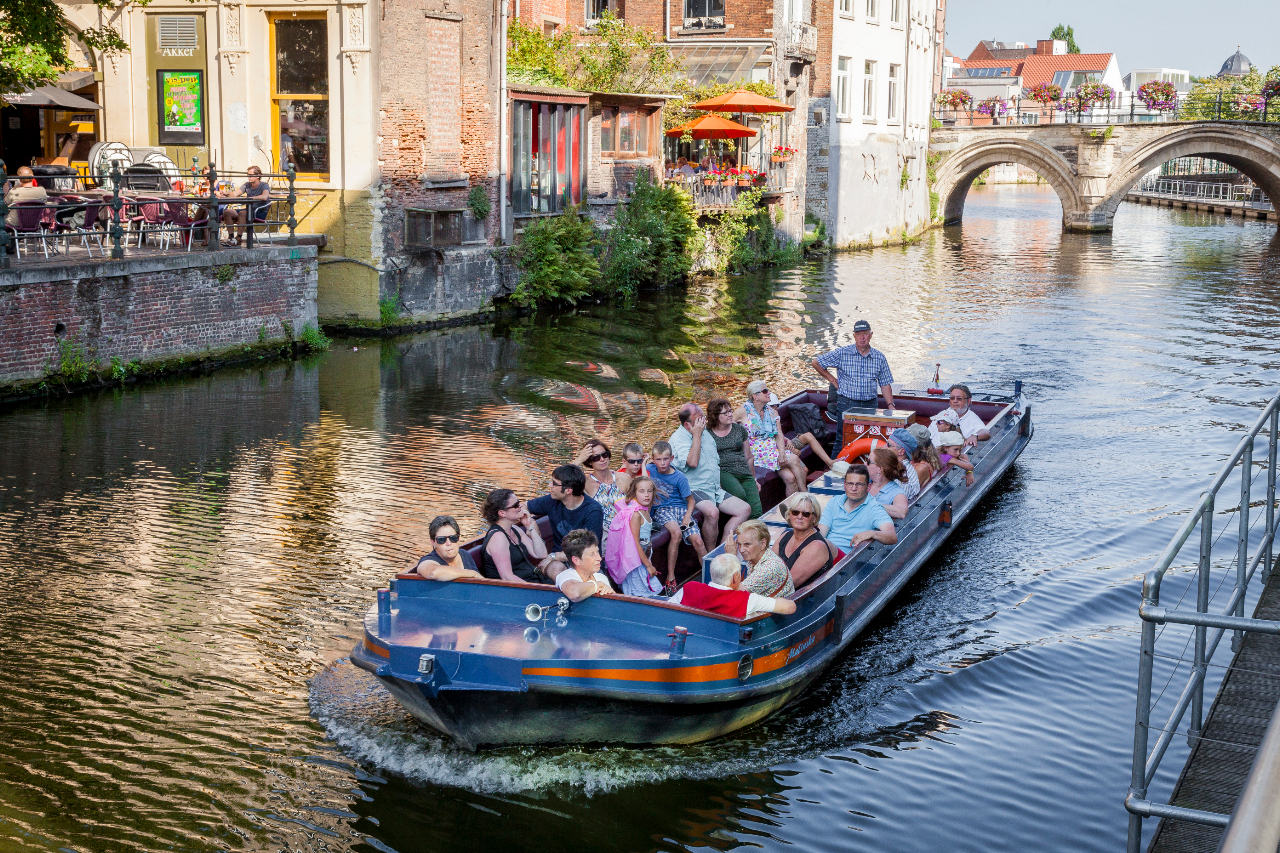 Accessibility
Individual visits
When?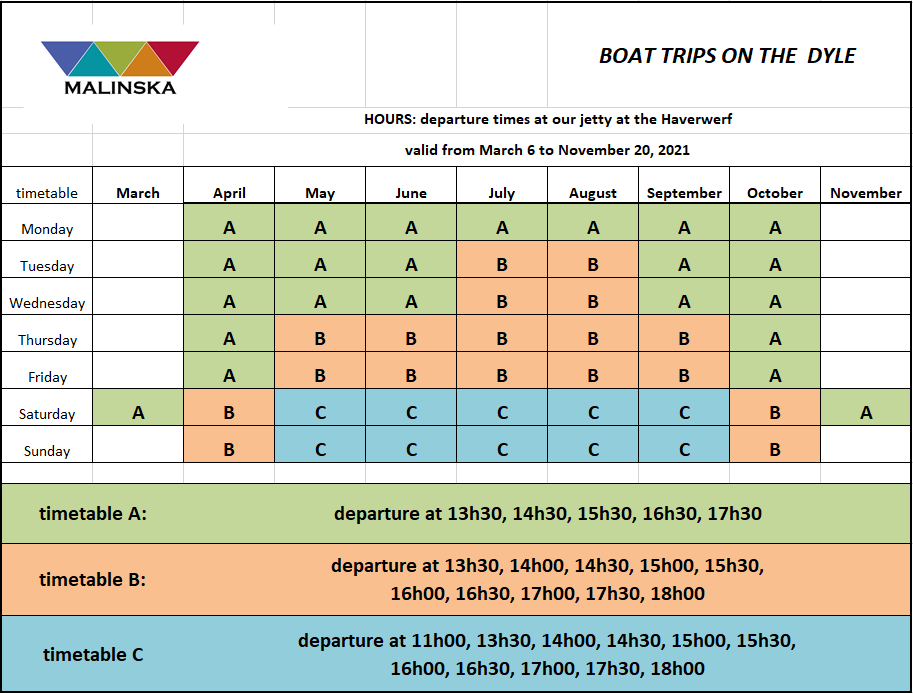 Price
8 EUR | Adult
6 EUR | Children (4-12 years)
Free | Children (0-3 years)
On presentation of your entrance ticket for the Saint Rulbold's Tower, Museum Hof van Buselyden or Toy Museum, you sail at group rate.
Groups
Price
Min. 15 persons - max. 40 persons
7 EUR | Adult
5 EUR | Children (4-12 years)
Free | Children (0-3 years)
Contact
T + 32 478 08 51 14
@ info@bootjesinmechelen.be
W www.bootjesinmechelen.be