House of Refuge of St Trond's Abbey
Very early on the abbots of abbeys and monasteries had refuges built in the walled towns where they could stay during a visit to that town or on their way to their often extensive landed estates. In times of war, these refuges also offered protection. The House of Refuge of St Trond's Abbey was established by the Benedictine Abbey in the sixteenth century to improve contact between the abbey and the archbishop. These days this beautiful building is part of the archbishop's palace to which it is linked by means of a covered bridge.

Nesting boxes for starlings are built into the ornamental tower. The starling was a real delicacy until the nineteenth century.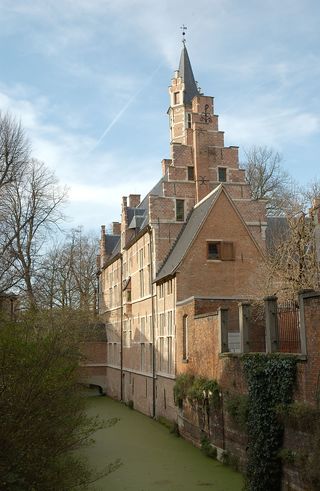 Contact