You don't know Mechelen (that well)? Then sign up for this one-hour walk in the company of a city guide.
On this Burgundian city walk you will discover places and hear stories about the period in the fifteenth century when the city came under the rule of the Dukes of Burgundy. Vibrant Mechelen still owes much of its colour to that period.
The route leads past imposing city mansions, historical churches and picturesque cityscapes. You'll have the chance to step inside the breathtaking St Rumbold's Cathedral.
The guide's treasure-trove of stories brings to life figures like Margaret of Austria and Charles V and shows that it is still possible to walk in their world.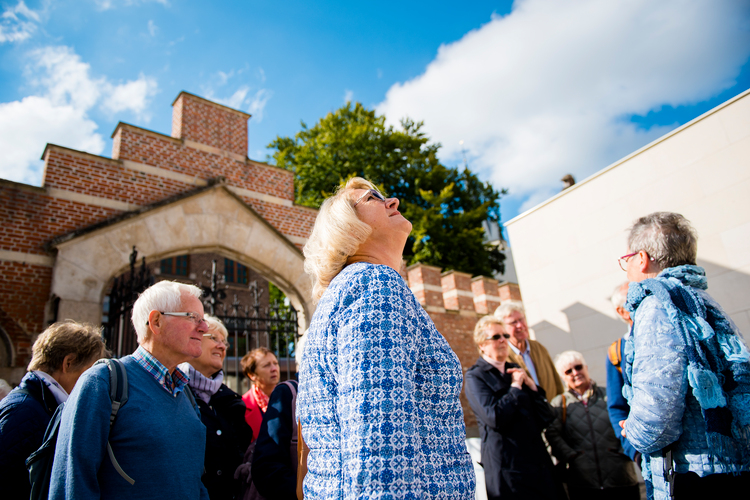 When?
At 14.00 hrs:
Saturdays, Sundays and public holidays;
spring half-term ('krokusvakantie'), Easter holidays, summer holidays and autumn half-term: Saturdays, Sundays and Wednesdays.
Duration
1 hour
Languages
Dutch and English
Price
Adults: €10
12-26 years old: €4
Reservations
Information: Visit Mechelen, visit@mechelen.be