The Klapgat is an alleyway opposite the tower of St John's Church. People tended to congregate here for a chat ('klappen') after Mass. They did this so regularly that the alleyway was dubbed Klapgat, or Gossip Alley. A statue of Christ kept a watchful eye on the prattlers from the Mount of Olives. In the little chapel next to the statue you can see a group sculpture behind railings. The faithful used to come here to pray in times of difficulty. They would offer up a coin, placing it in the built-in collection-box.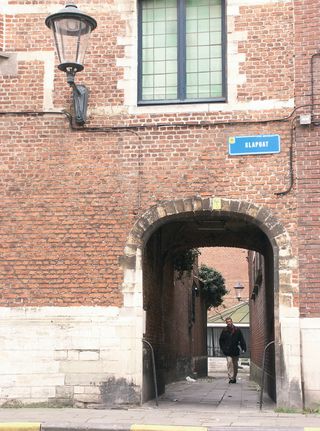 Price
Free
Comfort
Access
Fully accessible by wheelchair
The ground surface consists of small, fairly flat cobblestones and easily manageable tiles.