or the Burgundian and the early Habsburg princes, Mechelen was not only an important political and cultural hub but also an educational centre. Three consecutive generations of Habsburg princes and princesses, including Philip the Fair, Margaret of Austria and Charles V, spent part of their childhood here.
The exhibition Renaissance Children will gather a unique selection of children's portraits, which were commissioned for the court at Mechelen, for the very first time, as well as tell the historical, educational and artistic story behind them. Portraits by such prominent painters as the Master of the Mechelen Guild of St. George and Jan Gossart will be exhibited alongside valuable manuscripts that were used to teach children to read and write, as well as treatises on education by Desiderius Erasmus and Juan Luis Vives, sixteenth-century children's toys and rare jewellery that was said to protect the wearer against illness and death.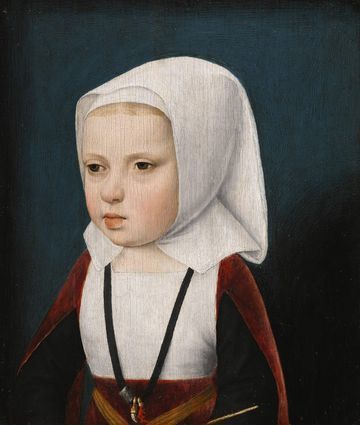 When?
26 march 2021 - 4 july 2021
admission
To visit with a standard ticket museum:
12 EUR | standard admission
10 EUR | residents of Mechelen, groups
7 EUR | People with a disability
2 EUR | 13-26 yo
Family discount | 20% discount
2 EUR | UiTpas with social tariff
Free | -13yo, ICOM pass holders, Friends of the Museum Hof van Busleyden
Where?
Museum Hof van Busleyden
Sint-Jansstraat 2a, 2800 Mechelen