On the outside it is as if you are walking into a traditional church, but once you are inside, you find yourself in a totally new world and the extraordinary atmosphere of Martin's Patershof. A contemporary world of luxury, comfort, beauty, class and style. The enchanting interior of the hotel transports you to a breathtaking journey through time and space. The rooms are in the former nave and are bathed in a heavenly light. Their unique aesthetics are expressed in the silky soft sitting comfort of the seats and velvet sofas, in wide spring boxes upholstered in chestnut coloured linen, and the luxurious mattresses ensuring a blissful night's rest.
The pointed ends, the refined choice of rugs, the golden brown or silver green taffeta wall coverings and the atmospheric bedside lamps are the proverbial icing on the cake. And before you explore Mechelen and the surrounding area, you can enjoy breakfast in the former chancel.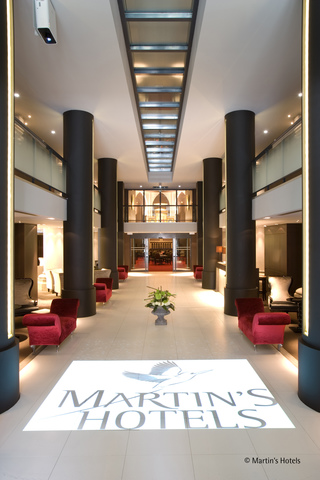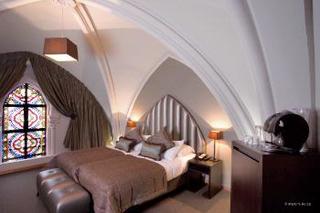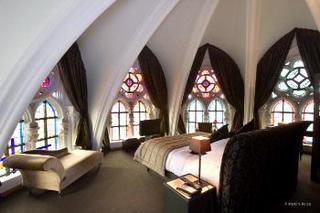 ---
Comfort
Accessibility
Services
Rooms

This hotel has been awarded a Green Key : the leading standard for excellence in the field of environmental responsibility within the tourism industry.
Contact
Location
Karmelietenstraat 4, Mechelen