Ten artists unleashed their creative talent on just as many walls in the city, with pencils, paint and spray cans. Thanks to them, a narrow, non-descript street has suddenly been transformed into a street that you actually want to walk through.
Take the Mechelen Muurt walk to see the stunning murals in the city.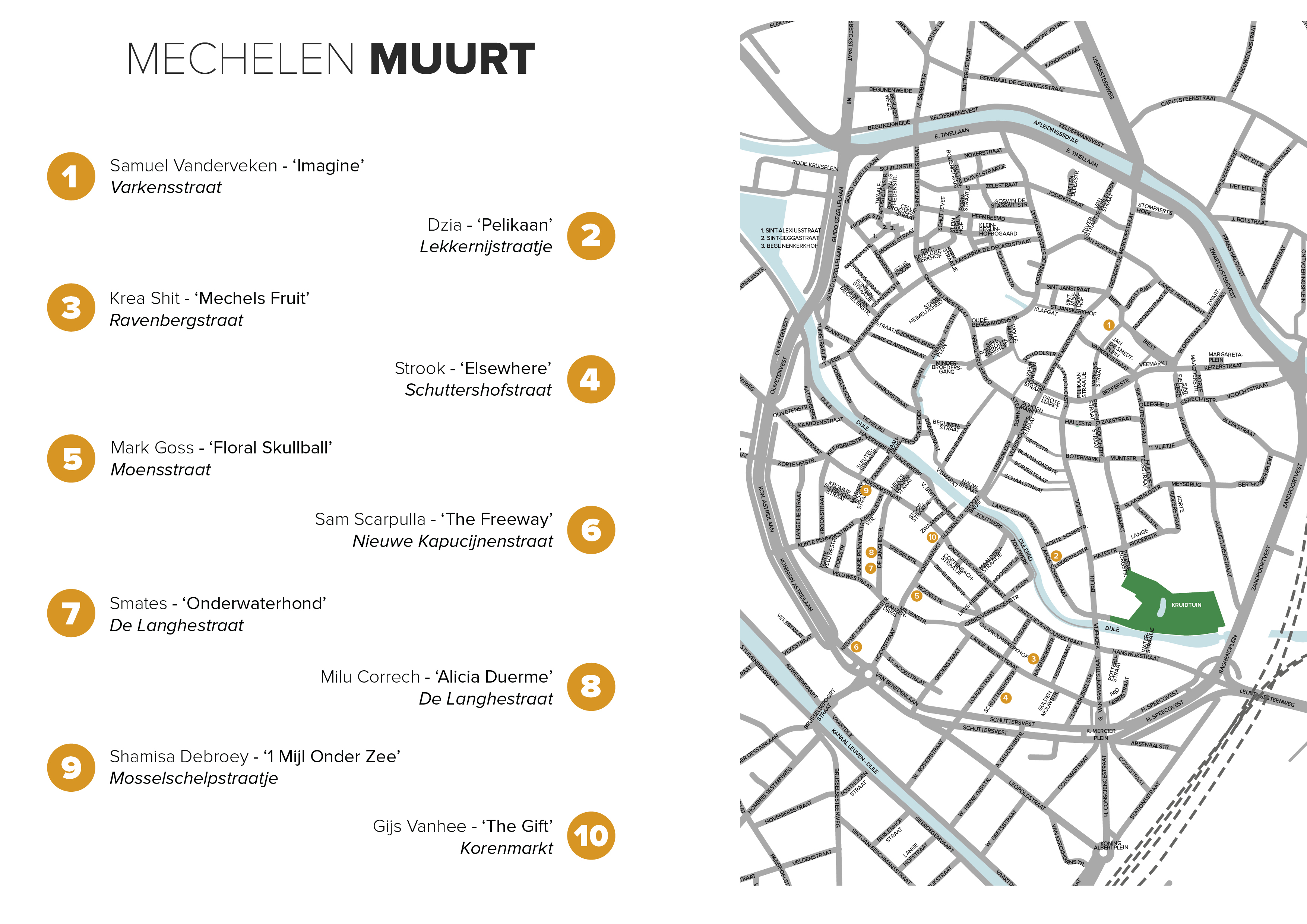 Download the map here.